Wallbank Farm. Wallbank Road. Bramhall. Cheshire. SK7 3AP
Phone/Fax 0161 439 0908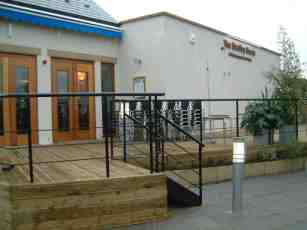 Over the last few years timber decking has become extremely popular, it's growth coinciding with the exposure given to it on national television.
Wallbank now offer our timber decking service.
What could be nicer that enjoying a cool drink on a hot summers night whilst sat on your professionally built timber deck?
Our timber is Protim Osmose-Celcure, Copper Chrome Arsenic treated, and we offer a superior quality of timber species-namely european redwood. The deck boards are planed all round and grooved.
Decks can be built on different levels to suit ground conditions. We can also construct matching handrails and balustrading and steps. Lighting can also be incorporated into the deck to give added ambience for those late summer evenings.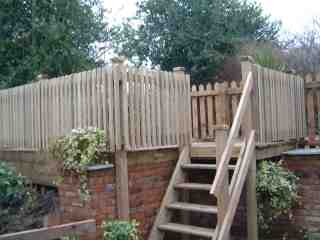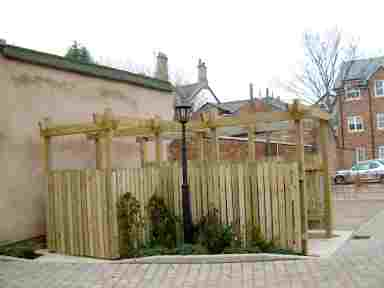 Pergolas can also be integrated within the deck or constructed as freestanding units within a scheme.

fencing contractor, landscape contractor, timber decking.
fencing contractor, landscape contractor, timber decking, uK